We have moved!
Our new address is:
Bisping Medizintechnik GmbH
An der Glashuette 8
52074 Aachen
Germany
Kimal distribution and customer service for Germany
Bisping Medical took over Kimal distribution and customer service for the German market as of November 1st, 2019.
Kimal PLC, based in Birmingham, UK, successfully develops and manufactures high-quality customized packs for interventional procedures in Cardiology, Angiology/Radiology and Neuroradiology since decades.
Cancelled due to COVID-19: 86th German Cardiac Society Annual Meeting in Mannheim
We look forward to seeing you at our booth #406, floor 4 (crossing from Dorint hotel) at German Cardiac Society Annual Meeting in Mannheim, Germany, from April 15th – 18nd, 2020.
This year we will focus on:
PCRonline Webinar on demand: Physiology-guided PCI in bifurcations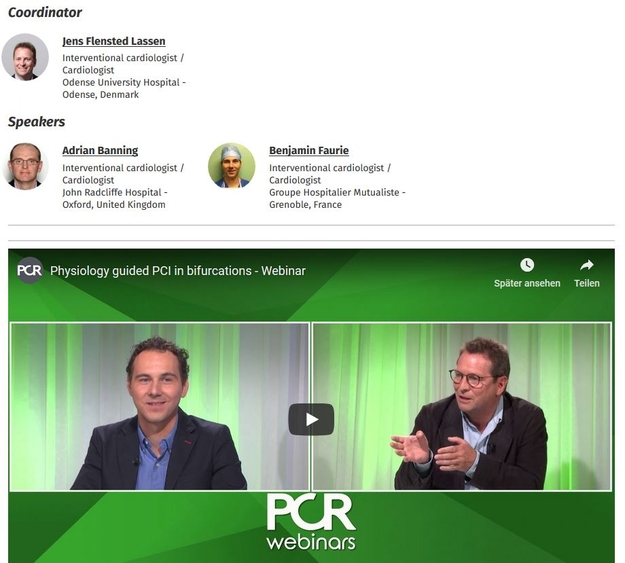 EHRA EUROPACE – CARDIOSTIM 2017, Vienna
From June 18th-21st, 2017 we are presented by our partners at EHRA Europace – Cardiostim 2017 in Vienna:
CIRCA Scientific, USA
CIRCA Esophageal Temperature Monitor
Booth #tbd
Nuubo, Spain
Nuubo – Long Term ECG Vest and System
Booth #D15
MedFact Engineering, Germany
EasyCool, EasyControl – Irrigated and non irrigated RF  Ablation Catheters with Gold electrodes
Booth#tbd
We are looking forward to meeting you in Vienna at the booths of our partners.
IMDS: Exclusive distribution agreement signed for Germany
Bisping Medical signs exclusive distribution agreement for the interventional cardiology products portfolio of IMDS for Germany
IMDS, based in the Netherlands, develops and manufactures  best-in-class single and dual lumen micro catheters (NHAncer Pro X, NHancer Rx) and guide extensions (Guidion). Especially complex (CTO, bifurcation stenosis) and emergency (acute MI) coronary interventions can be performed much quicker and easier with these devices.